Afternoon everyone!
It's time to see where the votes landed for this weeks "Sketch" challenge!
We loved seeing how you have interpreted the sketch and enjoyed stopping by your blogs to take a closer look and leave you some comment love.


Thanks so much for joining in this week and sharing your creative journey at just Add Ink!
Choosing a fave can be difficult, as we all love different projects for different reasons, but the votes are in and our "Top Pick" this week goes to
Cat
with her gorgeous Bloom.
Here is what some of the design team had to say...
That big bold blue water coloured bloom is just stunning!
Love the contrast of the big bold blue flower against the white background.
Wow! What a stunning flower that is and so vibrant against all that white!
Here is your badge to wear on your blog.
Honourable Mentions this week go to -
Tanya
Here's what some of the design team had to say...
That is such a pretty card with a clever way to use up DSP strips.
The mix of the stripes with the floral cluster is gorgeous! A beautiful creation!
Sweet and cheerful. I loved the bright floral cluster against the navy stripes.
Melanie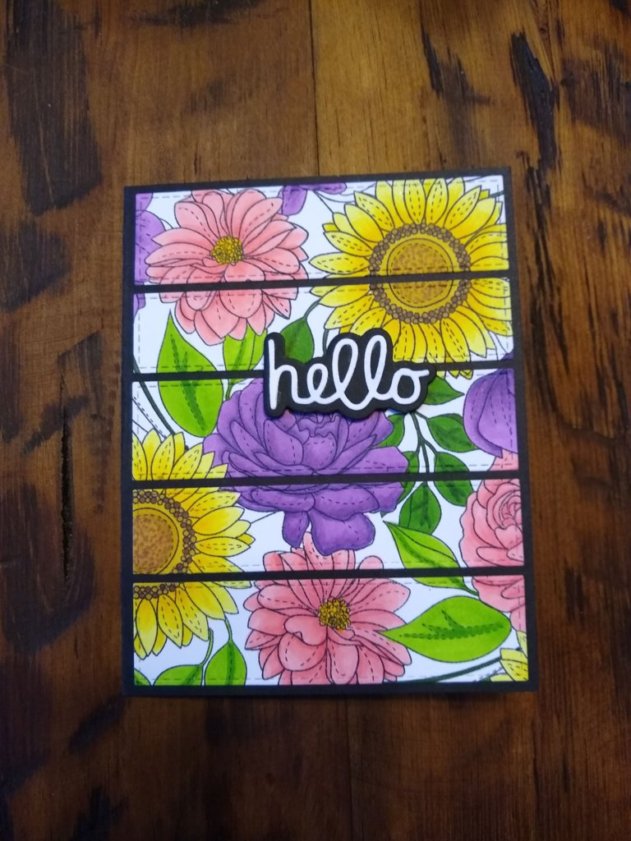 Here's what some of the design team had to say...
Dividing this vibrant background really highlights all the details so beautifully.
Glorious floral background makes it a star.
These gorgeous blooms work so beautifully with the sketch.
Be sure to click on their names and leave them some lovely comments.
Don't forget to join us tomorrow for our next challenge