It's winners time here at Just Add Ink and that means we get to vote and share our picks for this weeks "Inspiration" challenge.
Well it seems you, like the DT love a spot of inspiration to get those creative minds moving. We had a beautiful gallery full of entries this week and loved popping by your blogs to take a closer look and leave you some crafty love.
The votes are in and our "Top Pick" this week goes to
Hannah
with her sweet cake project!
Here is what some of the design team had to say...
These soft, feminine colours and yummy cakes are a match made in girlie heaven!
Great stamping technique, creating a unique background.
Gorgeous soft colours. Love the repeated stamping of the cakes in the background.
Here is your badge to wear on your blog.
Honourable Mentions this week go to -
Here's what some of the design team had to say...
I love how the elegant butterflies drift down the card over a subtle textured background.
The soft monochromatic colours really make this lovely design shine.
so much to love and adore about this card - the texture and colour combo are just wonderful
Scrapacolles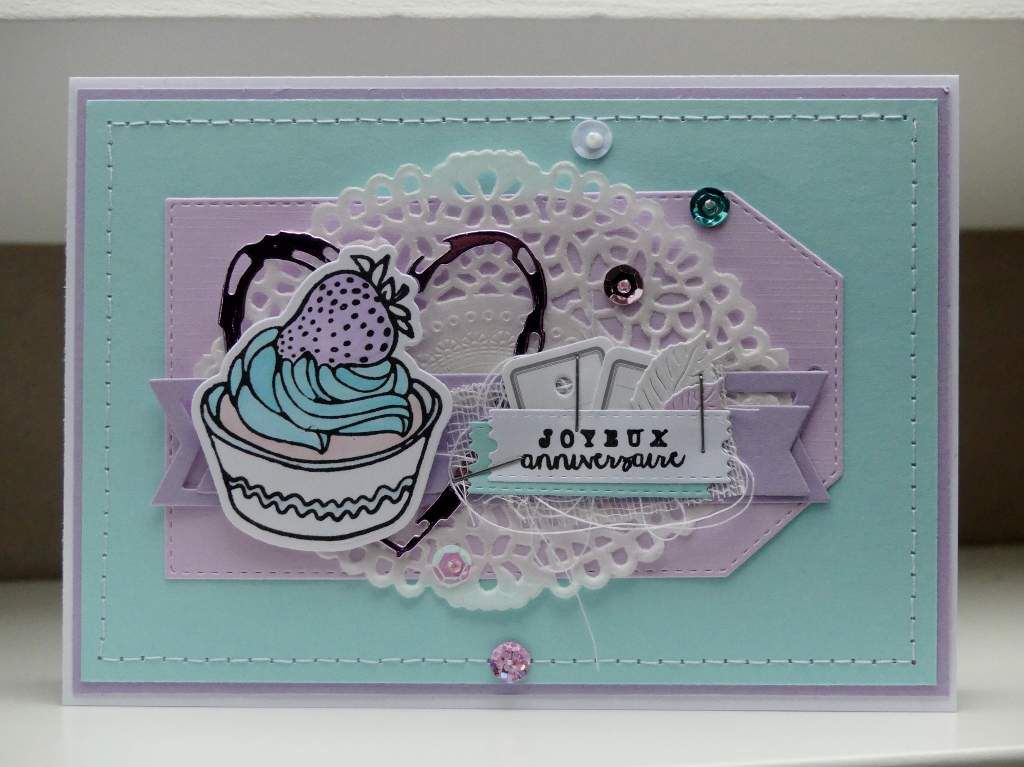 Here's what some of the design team had to say...
Love this gorgeous creation. Crushing on all the layered elements.
Lovely textures and layers!
Beautiful soft palette and lovely layers and texture.
Be sure to click on their names and leave them some lovely comments.
Don't forget to join us tomorrow for our next challenge