This weeks Challenge, "Just Add A Big Bold Sentiment" was fun. It was so great to see the gallery full of your wonderful creations - thank you all for playing along.
We love seeing your ideas, they always inspire us with new ideas and techniques to try out.
The Design Team found it hard to choose a Winner this week as there were many stunning projects
.......our Winner this week is: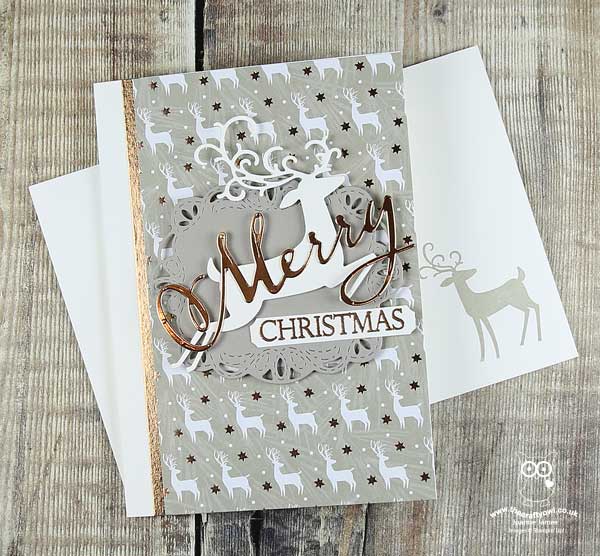 Here's what the Design Team had to say:
"I loved the stunning layering of reindeer's and more
reindeer's plus the rich gleam of copper"
"Great use of word die-cuts to make a big impact sentiment! Love the colour combo too"
"The monochrome colours and pop of colour along with the reindeer theme is stunning!"
Here is your badge to wear on your blog.
Honorable Mentions for this week go to -
Here's what the Design Team had to say:
"This pretty pink, fun creation just made me smile! Super cute!"
"Gorgeous non-traditional colours for very traditional and oh so cute snowmen!"
"So fun and cute! Love all the the details to make the snow crowd individuals!"
Here's what the Design Team had to say:
"Fabulous balance of colour and detail and how cute are all those snowmen!"
"Such a cute card, the snowmen the windows! Love the windows and bright bow"
"
Fun, Bright and makes you smile!"
Be sure to click on their names and leave them some lovely comments.
Don't forget to come back at midnight to check out our next challenge!
Thanks for playing at Just Add Ink!
Don't forget to join us tomorrow for our next challenge