Good afternoon JAI friends ~
It's time to announce our winners for this week's sketch challenge. A big thanks to all who participate in our challenges. There is always a great variety of projects submitted, despite us all working with the same colours, sketch or inspiration. Just amazing!
We'll be back with a brand new challenge tomorrow & we hope you will have a chance to play along with us.
Meanwhile the design team votes have been tallied, & we had some close numbers this week. Our Top Pick is
Carolyn King
with this bold & fresh card.
Here is what some of the design team had to say...
The monochrome tones with the splash of LLT makes for a very vibrant and stunning creation.
A fabulous bold and graphic use of the sketch...Love it!
I love the way Carolyn has put together all the design elements of this card for a perfect balance.
Here is your badge to wear on your blog.
Honourable Mentions this week go to -
Michele Jutrisa
Here's what some of the design team had to say...
Beautiful colouring of this bird family!
Michele captured the soft tones of the background DSP so beautifully with her cluster of birds. Really delicate with so much appeal!
The birds are darling, and great colouring.
Scrapacrolles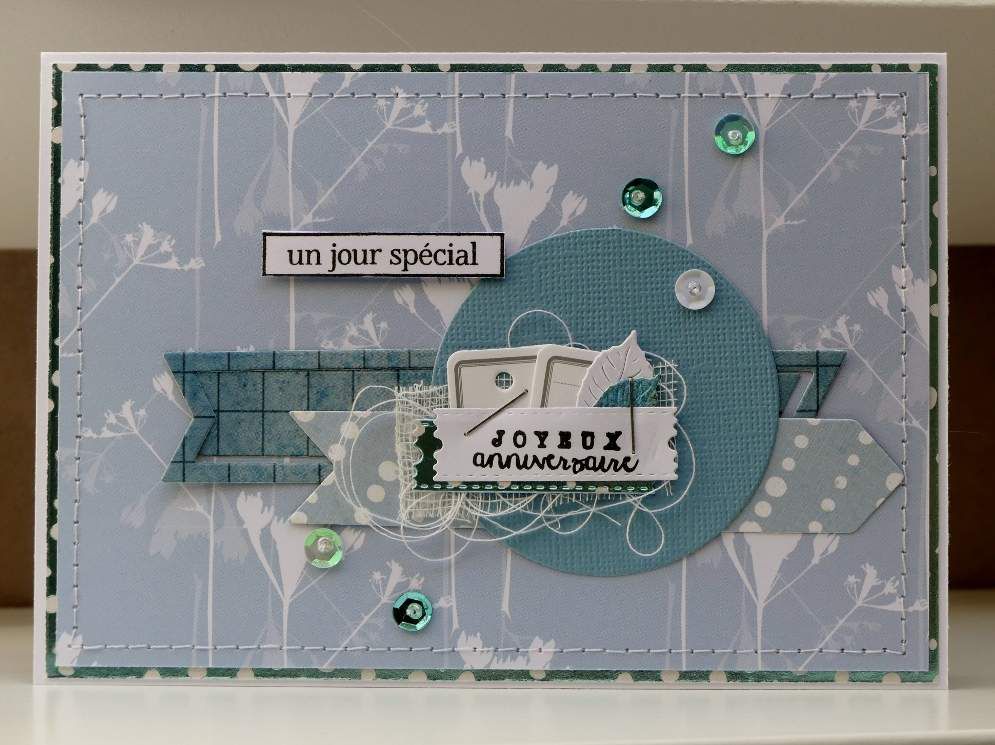 Here's what some of the design team had to say...
I love the texture and layers of this card in such a beautiful colour palette.
Great layers and embellishments.
All the little details are gorgeous and combine to create such a luxe effect.
Be sure to click on their names and leave them some lovely comments.
Don't forget to join us tomorrow for our next challenge.